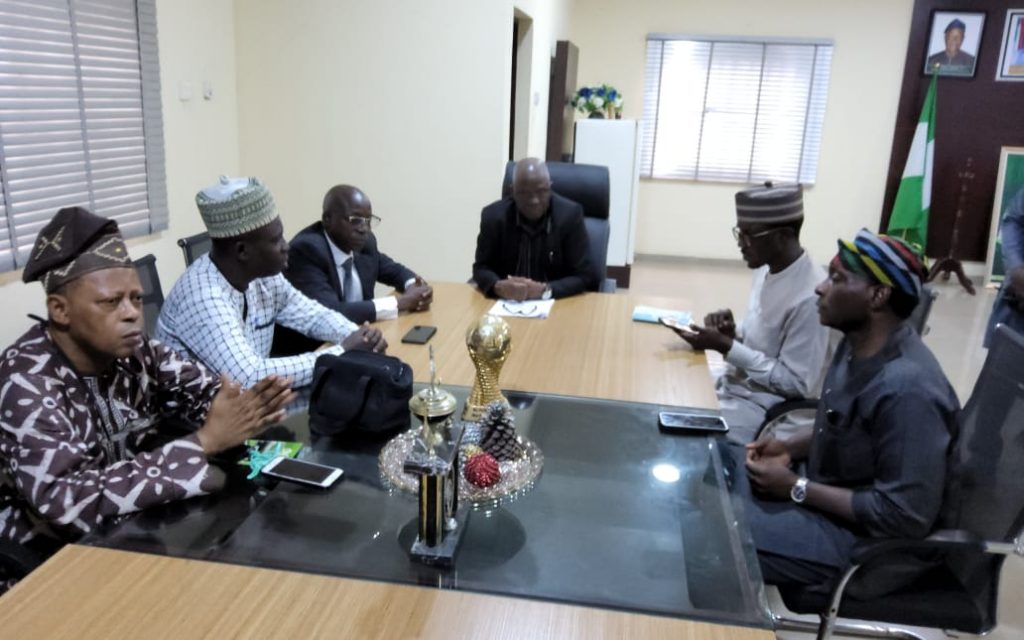 The Vice-Chancellor of Al-Hikmah University, Prof. Noah Yusuf led the University management and a prominent of Council to Ibadan on Thursday, 6th July, 2023, for the signing of Understanding with the nation's foremost forestry Institute, Forestry Research Institute of Nigeria (FRIN). The visit was a reciprocal gesture of the earlier visit by the Institute's management to Al-Hikmah University on Friday, 9th June, 2023.
In company of the Vice-Chancellor were Prof. M.A. Aremu, representing the Council, Prof. G. O. Akashoro, Deputy Vice-Chancellor, Dr. K. A. Oladimeji, Registrar and Mr. Hafis Omoniyi, Bursar.
The Memorandum of Understanding was signed by the Director-General and Chief Executive Officer of FIRN, Prof. Zacharia Buba Yaduma and the Institute's Director of Human Resources, Mr. Michael O. Haastrup while the Vice-Chancellor of Al-Hikmah University, Prof. Noah Yusuf and the Registrar, Dr. K. A. Oladimeji signed for the University.
The areas of cooperation in the Memorandum of Understanding include the following:
i) Exchange of Faculty and Research personnel for the purpose of collaborative Research, training, and academic discussions;
ii) Exchange of educational and research materials, publications and academic information;
iii) Enrolment of qualified students in the academic programmes of any of the Institutions subject to the fulfilment of the requisite admission criteria of the host inclusive of payment of tuition fees;
iv) Offer sabbatical or visiting Research positions for eligible staff of either Institution where there is an appropriate vacancy.
v) Mutual access to facilities for the purpose of fundamental and academic research subject to the terms of usage of the host Institution.