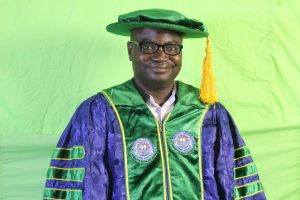 Establishment and management of the Centre
Through research, a tertiary institution can sustain its own existence as a Centre of learning that is committed to the pursuit of excellence. This would mean seeking new and  better ways of doing things and pushing forward the frontiers of knowledge. This informs the establishment of Centre for Research, Industrial Linkage and International Cooperation (CRIIC) at Al-Hikmah University, Ilorin, Nigeria in August, 2013. 
 The present Director of the Centre is Dr. Yusuf Suleiman whose responsibility is to manage the activities of the Centre to achieve its mandate and report to the Vice-Chancellor. 
 The Centre serves as the rallying point for planning, coordinating and regulating  research activities to foster structured and directional research in Al-Hikmah University.