TEXT OF ADDRESS PRESENTED BY PROF. NOAH YUSUF, VICE-CHANCELLOR, AL-HIKMAH UNIVERSITY, ILORIN AT A PRESS CONFERENCE ORGANISED TO MARK HIS THIRD ANNIVERSARY IN OFFICE ON THURSDAY, 13TH JULY, 2023 (24 Dhu'l Hijjah, 144AH)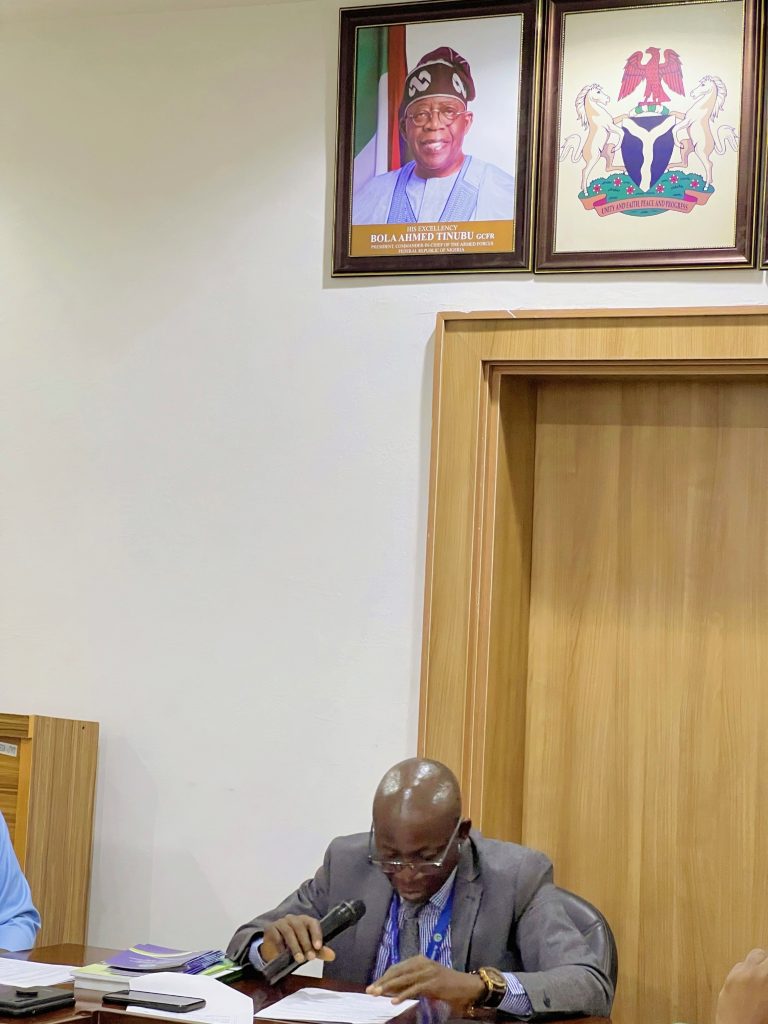 Authubillahi Minna Shaytan Rojim, Bismillahi Rahman Raheem
As Salaam Alaekum Waramatulahi Wabarakatuhu.
I begin this media briefing in the Name of Almighty Allah (SWT), the Beneficent, the Merciful.
He has been kind to our Great University – Al-Hikmah University, Ilorin, right from its inception in 2005 and most kind to the current administration since July 13, 2020. Alhamdullilahi Robil Al A'ameen.
Our invitation to the Press is to further demonstrate the highest regards which the current University management has for the respected third Estate of the realm, in view of for their role as a watchdog of the society and our reliable ally and partner.
We have always invited you, every 13th Day of July since 2020 to appreciate and appraise our modest achievements, and, equally important, to offer constructive views and far-reaching positive suggestions on charting the way towards greater heights for our Great University. You are highly appreciated.
On behalf of the Founder and Chairman, Board of Trustees, Alh. Chief (Dr.) Abdulraheem Oladimeji, OFR, FNAEAP, fSPSP, Asiwaju and Jagunmolu of Igbominaland, Arogundade of Lagos, Baba Oba of Offa, the Chancellor, Alh. (Dr.) Sayyu Dantata, Chairman MRS Oil Plc., the Pro-Chancellor and Chairman of Council, Alhaja Sekinat Yusuf, eminent members of Council, the University Senate and the entire University community, I say big welcome to all our invited members of the Press and the enlarged University management.
Exactly one year ago, on 13th July, 2023, I unveiled the documentary booklet on our achievements, then in the past two years. Today, I shall present before our special guests, list of our modest accomplishments since the past one year (July 13, 2022 – July 12, 2023).
We glorify Almighty for the level we have painstakingly covered, as presented below:
Enhancing Academic Excellence:
In the past three years, Al-Hikmah University has witnessed significant strides in the realm of academic excellence. Emphasizing the importance of quality education, we have introduced innovative teaching methodologies, expanded the university's academic programs, and fostered an environment conducive to research and intellectual growth.
Research and Innovation:
Recognizing the pivotal role of research and innovation in the advancement of higher education. In the past one year, Al-Hikmah University has witnessed a remarkable increase in research output, with a focus on interdisciplinary studies and collaborations. The measures we have taken to promote research and innovation included the establishment of research grants, partnerships with industry and research institutions, and the encouragement of research initiatives among Faculty members.
Strengthening Community Engagement:
Our commitment to community engagement has greatly contributed to Al-Hikmah University's positive impact beyond its campus boundaries. The university's community development programmes include the activities of the Centre for Community Development which is supported by the management, efforts of the School mentoring committee in organizing quiz and debate competitions, other social responsibility initiatives, and partnerships with local organizations. For instance, the University's Traffic Marshal facilitated the construction of road bumps and signs in addiition to raod safetuy awareness after the completion of Al-Hikmah Universiuty Road constructed by the Kwara state government in early 2023. By actively engaging with the community, we have been able to transform the university into a catalyst for socio-economic development in Ilorin, in particular, and Kwara state in general.
Infrastructure Development:
Recognizing the need for modern infrastructure to support academic and research activities, we have spearheaded several initiatives to upgrade Al-Hikmah University's physical facilities. Such projects undertaken, include the progressive fencing of Igbaja campus which is currently about 95% completed. The Moot court also received the attention of the management through the financial approvals by the Council. Currently, the project is about 95% completed. The impact of these infrastructure improvements on the learning environment and overall student experience cannot be overemphasized.
Student Development and Welfare:
We have embarked on a strong focus on the holistic development and welfare of students. Our various student-centered initiatives include career counseling services, skill development workshops, and extracurricular activities. All the student hostels were supplied with both sporting facilities and indoor games. These help to create a supportive and inclusive campus environment that nurtures personal growth and prepares students for successful careers.
Academic Matters:
In November, 2022, the University received NUC Accreditation Teams for the accreditation of eleven programmes in which the University had over 90 per cent success.
Student Enrolment:
Steady rise in enrolment across all Faculties. It is on record that the 2022/2023 admission exercise recorded the highest enrolment in the history of the University with about 2,480 ad itted and registered undergraduate students.
Institutional Collaborations:
The University had collaborations and partnership with many governments and institutions leading to signing of Memorandum of Understanding with these institutions. These include:
i) Lakeside University College, Accra, Ghana
ii) Forestry Research Institute of Nigeria (FRIN), Ibadan
iii) Katsina State government
Centre for Peace and Security Studies:
Successful graduation of postgraduate students by the Centre for Peace and Security Studies at record time
APPROVED CBT CENTRE FOR UTME:
The success of the University CBT Centre in JAMB and other professional examinations, such as Teachers Registration Council of Nigeria (TRCN), Kwara State Nursing Service, among others.
GRADUAL MOVEMENT TO ATERE CAMPUS PERMANENT SITE:
The successful movement of two Faculties (Education and Management Sciences) to Atere Main Campus as from 2022/2023 academic session.
EXTENSION OF DEDICATED POWER LINE TO ATERE CAMPUS:
The extension of the dedicated power line to Atere campus, thereby easing the challenge of power and water supply, internet link and other power-related challenges.
UNIVERSITY ADVANCEMENT CENTRE:
Establishment of the University Advancement Centre and appointment of an Acting Director to coordinate grant and endowment for the University.
ESTABLISHMENT OF MEDICAL SCHOOL:
Council and Senate approval of the establishment of the Medical School with bias in Natural Medicine. The partnership with the Forest Research Institutem of Nigeria (FRIN) would further boost the speciality in Natural medicine as the Institute has a full-fledged herbal unit which currently engages in researches in natural/herbal products. Academic activities are expected to commence as from 2023/2024 academic session.
INAUGURAL LECTURES:
Acceleration of delivery of Inaugural Lecture. While the presentation of inaugural lectures commenced during the current management with the maiden edition delivered on 7th January, 2022, we have continued with the tradition and within the last one year, with the third and fourth editions delivered on 9th November, 2022 by Prof. A. T. Sheu of the Faculty of Law entitled: Constitutionalism and good governance: The Legal-Political Approach to Taming the Monster of Insecurity in Nigeria and on 6th June, 2023 by Prof. Assayouti Ologele, titled: Arabic Language at the Crossroads: Tapping the Potentials of a Towering Language.
Other professors are expected to present theirs in the coming days.
MAIDEN UNIVERSITY ANNUAL REPORT:
Printing of the first ever Annual report of the University and sustenance of the publication henceforth.
ROADMAP FOR YEARS 2023-2025
Gentlemen of the Press, below is our roadmap or development plan between the current year and 2025 as encapsuled in the University's five-year Development Plan:
Research: Using research as a core activity of the University for promoting growth and positively impact on national development. This plan is to be achieved through expanding laboratory and research activities to optimal level, assist Faculkty members to increase publication of their research in high impact journal and sustain the disbursement of the newly-created senate research grant to beneficiaries. The expected results of these efforts include enhancement of strategic partnership agreements with industries for research in the University and enabling resourced faculty members to win international and other competitive grants.
Promoting academic in teaching and learning: This is to be achieved through the provision of adequate personnel, facilities, teaching aids and infrastructure with due adherence to global best practices. This is to be accomplished through ensuring that atn least 85% of Faculty members have Ph.D. degree by 2025, training of all academic staff in Learning Management System (LMS) in line with global trend in digital learning, the setting of teaching performance targets by academic staff and institution of quality assurance in the University.
Student population projection: The University is expected to set a realistic student population projection of 10,000 by the year 2027. This would be achieved througjh aggressive publicity, collaboration with major stakeholders and leveraging on the Alumni Association. To prepare for this expected upsurge of enrolment, measures to be taken include expansion of the University carrying capacity, making the University conducive for learning and expansion of hostel, lecture room facilities as well as a robust internet.
Human capital projection: These include the existence of adequate academic and non-academic staff meeting the requirements of the regulatory bodies such as NUC, Council for Legal Education, Medical Laboratory Science Council of Nigeria, etc. In this direction, attractive remuneration and allowances are to be put minmplace to enhance morale and assist to retain staff while reducing staffb turn over. Further is regular training and re-training for all categories of staff. The management is expected to ensure annual budgetary provision for the anticipated staff projedction while making condition of service to be more attractive as well as reward system for diligent staff.
Infrastructural projection: These include the completiion of on-going and anticipated projects – Moot court, lecture room wing of Moot court, Medical library, additional lecture rooms and hostels. Annual budgetary provisions are expected to be made for the projects.
Financial projection: Reducing dependence on tuition fees through improvement in internal generated revenue (IGR) by 300% in 2025. Other measures include the adoption of business model in the University administration, establishment of more attractive and revenue generating programmes, good maintenance culture and reduction in expenditure.
v) External stakeholders: Building confidence of critical external stakeholders in the capabilities of the University. These include: government, federal Ministry of Education, National Universities Commission (NUC), academic professional bodies, non-governmental organizations. The above are achievable through success in N UC accreditation, publicity of inaugural lectures, regular interaction with civil societies, have more functional and effective relationship with government andf international development agencies and respecting them terms of MoU reached with external bodies. Required metrics include improving the level of international recognition of the University, level mof alumni contribution to the Universithy, number of international references or citations of Universithy publications.
Challenges and Future Prospects:
Despite the remarkable achievements,the University faces several challenges in the path ahead. This include financial constraints, competition from other institutions, absence of government support, over-congestion of Atere campus, challenges inherent in operating a multi-campus system and challenge of meeting the services needed as support for ever increasing student population.
Conclusion
The third anniversary marks a significant milestone in the institution's journey toward academic excellence and community impact. Our leadership style, dedication to innovation, and commitment to holistic staff and student development have propelled the university to new heights. While challenges lie ahead, the accomplishments of the past three years serve as a testament to what we look forward to accomplish in the near future. Prof. With continued support, Al-Hikmah University is poised to emerge as a leading educational institution in Nigeria, contributing to the nation's development and empowering future generations.
Thank you for listening.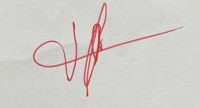 Prof. Noah Yusuf
Vice-Chancellor
Thursday, 13th July, 2023
(24 Dhu'l Hijjah, 144AH)