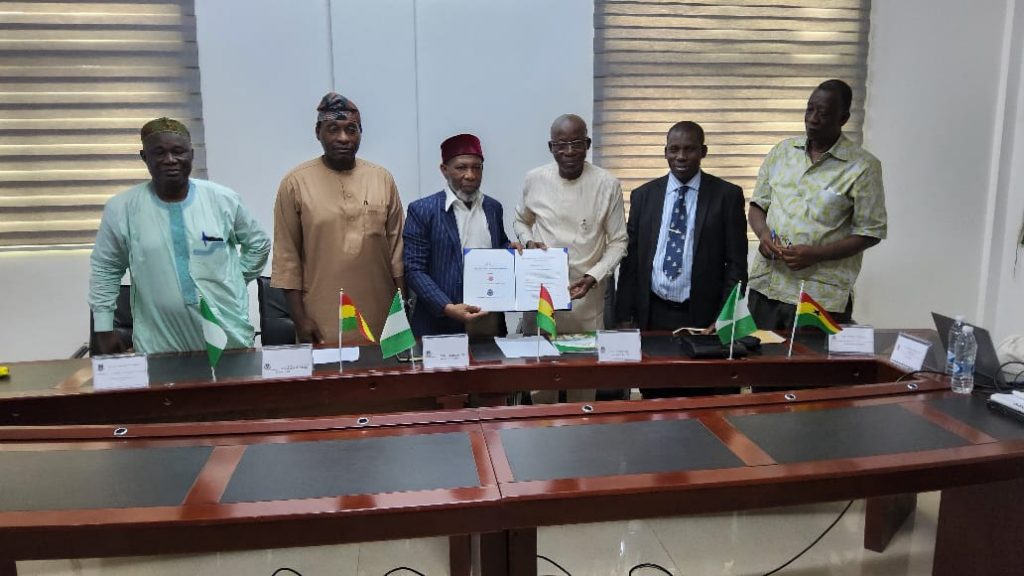 AL-HIKMAH UNIVERSITY SIGNS MoU WITH LAKESIDE UNIVERSITY COLLEGE, ACCRA, GHANA
The Vice-Chancellor, Prof. Noah Yusuf and the Registrar, Dr. Kazeem Oladimeji have signed a Memorandum of Understanding on behalf of the University with the management of Lakeside University, Ghana led by it's President, Prof. Mohammed-Sani Abdulai at a ceremony in the Conference Room of the University.
Present as a member of Al-Hikmah University delegation was Prof. M. A. Aremu, a member of the University Governing Council.
The agreement covers wide areas of partnership between the two institutions, among which are:
i) Enrolment Drive between the partners
ii)Staff and student exchange
iii) Joint conference/workshop and Seminars
iv) Research collaborations
v) Opportunity for engagement of external examiners/assessors
vi) Joint subscription and usage of library and laboratory resources and equipment, as appropriate
vii) Curriculum review and development
The partner institutions also resolved to expand the collaboration to cover Islamic Universities in West Africa, in the short run and those from Africa, in the long run.