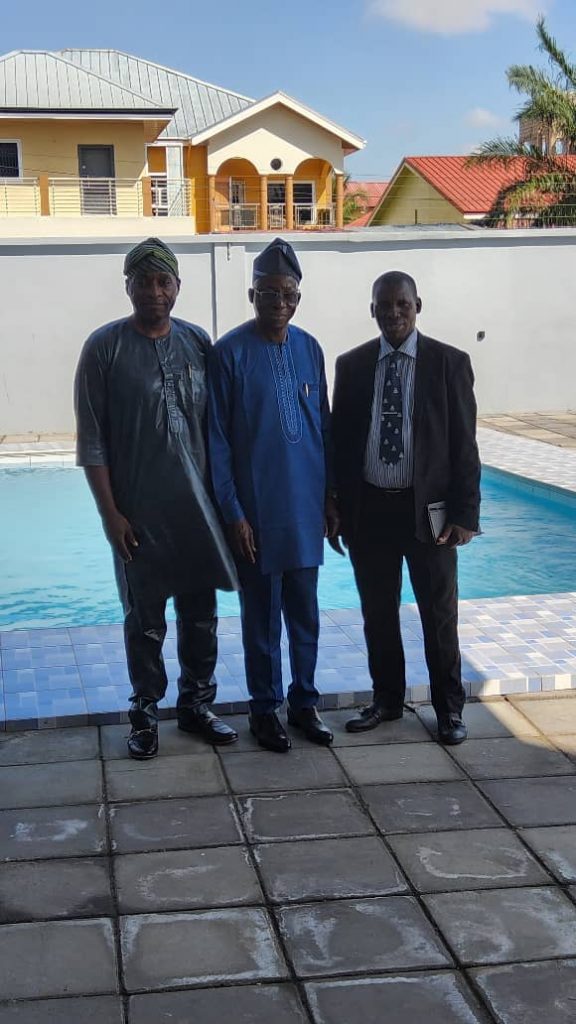 The Vice-Chancellor, Prof. Noah Yusuf is currently leading a 3-man delegation to Ghana on collaborative meetings with the management of Lakeside University College, Ghana.
The meeting commenced today, Tuesday, 13th June, 2023, and it is expected that both parties will discuss extensively a comprehensive MoU.
Other members of the delegation are Dr. K. A. Oladimeji, the University Registrar and Prof. M. A. Aremu, a member of the Governing Council. Lakeside University College's team was led by the President, Prof. Mohammed-Sani Abdulai. Other members include Mr. Daniel Bukari (Registrar). Mr. Ibrahim Akabutey Kwetso (Finance Officer). Mr. Nii Adotei Abraham's (Deputy Registrar, Human Resources). Prof. Albert Puni. Dr. Haruna Zagoon -Sayed( member, Governing Council). Dr. Gamel Nasser Adam (member, Governing Council). Dr. Salifu Nantogma Alhassan ( Dean, School of Liberal Arts & Sciences). Rita Boateng (Acting Dean, School of Business and Technology). Mr. Ishaq Akmey Alhassan ( Assistant Registrar, Academic). Mr. Mohamed El Shawadfi Hassan (Estate Officer). Mr. Seth Ibrahim Owusu (Marketing Officer)
Major areas of discussion include the following, among others:
Staff and student exchange programme;
Collaborative research and publications
Joint conference and workshops.