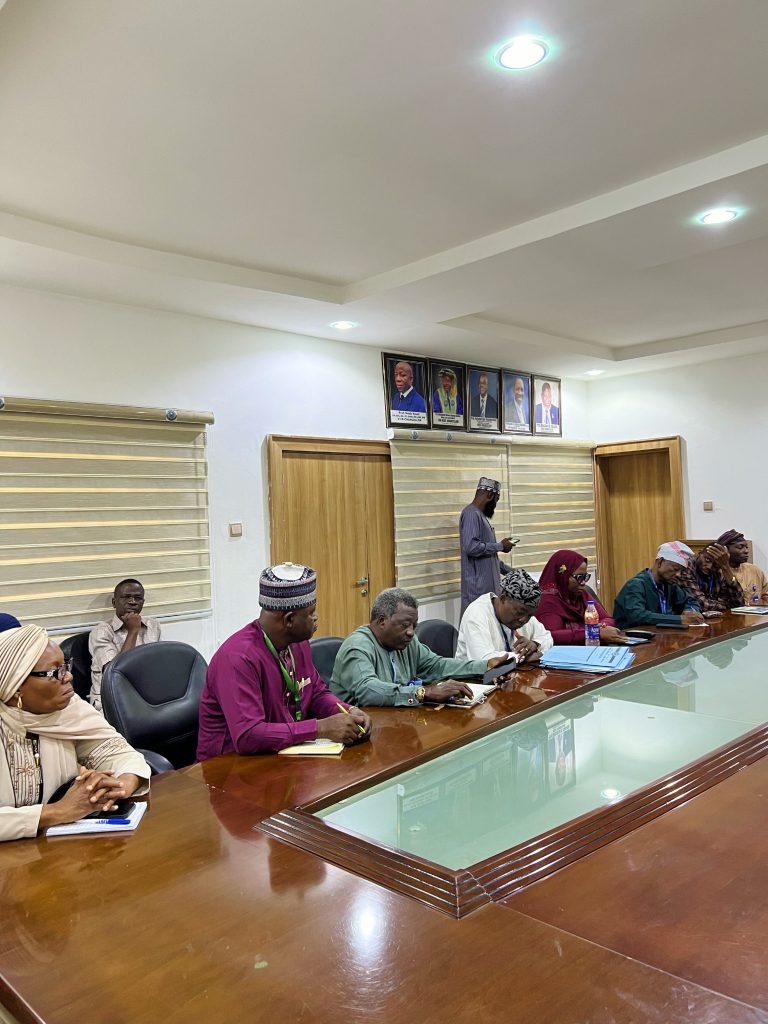 A four-man Accreditation Team from the Nursing and Midwifery Council of Nigeria (NMCN) visited Al-Hikmah University between Sunday, 20th and Tuesday, 22nd August, 2023 for professional accreditation of the University's Nursing programme.
The team was led by Alh. Ndagi Al-Hassan, Director, Nursing and Midwifery Council of Nigeria. Other members of the team include Prof. E. K. Afolabi, Dr. Nasir Muhammed Anka and Mrs. Okure Blessing Patrick (Secretary).
The team commenced the exercise with a courtesy visit to the Vice-Chancellor and his management team.
The accreditation exercise ended with an exit meeting with the Vice-Chancellor, management, Department and Faculty members for briefing on the preliminary report.
The Vice-Chancellor expressed appreciation to the Team for their thoroughness and professionalism