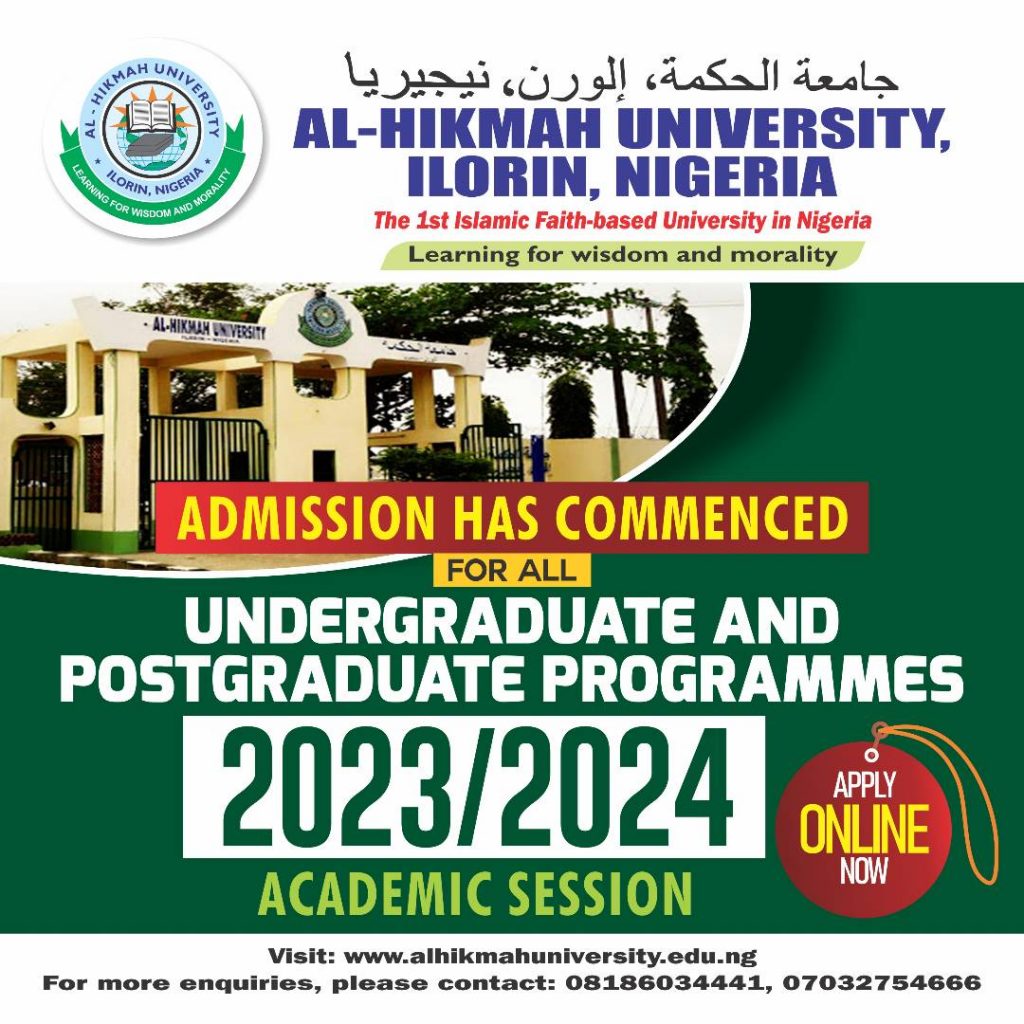 About Al-Hikmah University, Ilorin:
It was established in 2005 and commenced academic activities in the 2005/2007 academic year.
The Founder of the University is Alhaji Chief (Dr.)AbdulRaheem Oladimeji, OFR, FNAEAP, fSPSP.
It is the first Islamic Faith-based University in Nigeria.
The University has a non-discriminatory policy in terms of staff recruitment and students enrolment.
Availability of choiced programmes such as Law, Cyber Security, Software Engineering, Nursing, Public Health, Peace and Security Studies among others.
The University has a very moderate school fees regime with installmental payment arrangement.
Availabiliy of secured hostel accommodation at moderate rates.
" Virtually all the academic programmes have secured NUC FULL ACCREDITATION while the newly matured ones have been prepared for same exercise.
The University is located in a well secured environment in the heart of Ilorin.
Students have all-round training in academics, morality and spirituality.
The University has zero tolerance to all forms of anti-social acts and maintains strict discipline for staff and students.
You are welcome to Al-Hikmah University, Ilorin- the destination of candidates who desire quality education in a serene and conducive environment.