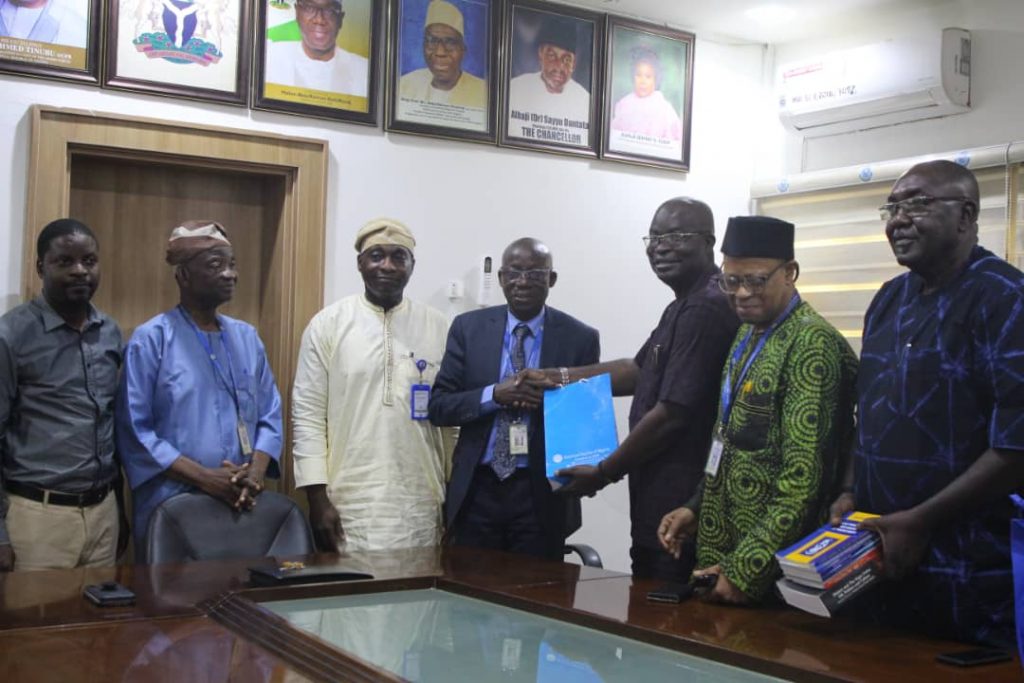 Prof. S.O. Aghalino, the President of the Historical Society of Nigeria (HSN) today led his team on a courtesy visit to Prof. Noah Yusuf, Vice Chancellor of Al-Hikmah University, in Ilorin Kwara state on Wednesday, 19th July, 2023.
The purpose of the visit was to seek partnership from the university on the upcoming 68th Conference of the Historical Society of Nigeria.
Professor Aghalino explained that the conference would be a huge gathering of historians, professors, other notable academics and students from across the country, aimed at discussing various aspects of Nigerian history, and their significance in the present and future of the country, Nigeria.
The Vice Chancellor listened attentively, nodding his head in agreement and understanding as the President of the Society presents his agenda. He expressed his admiration for the Historical Society of Nigeria's efforts in promoting Nigerian history and culture, and pledged the full support of Al-Hikmah University for the upcoming conference.
He explained further that the university has a strong Department of History and International Studies and he would be willing to provide necessary support for the conference.
Earlier, the HSN's President thanked the Vice Chancellor and his team for their time and support, expressing his gratitude for such warm welcome. It was made known that the Society and the University would work closely together to ensure that the Conference achieve huge success.
After the meeting, the Vice- Chancellor presented his guest with the University sovenir on behalf of the Founder while Prof. Aghalino also presented the Society's souvenir to the Vice-Chancellor.
Members of staff of the Department of History and International Studies of the university promised to attend the conference en masse.
In the President's entourage were Drs. Lemuel E. Odeh and Ifeanyi B. Orji. while the University team , apart from the Vice-Chancellor, included the University management – Prof. G.A. Akashoro (Deputy Vice-Chancellor), Dr. K. A. Oladimeji (Registrar), Mr. Hafis Omoniyi (Bursar), Mr. I. A. Alao (Acting Librarian) and academic staff of the Department of History and International Studies – Prof. A. O. Y. Raji, Dr. S. T. Abejide (Ag. Head of the Department), Dr. D. I. Jimoh and Talib Oladimeji.