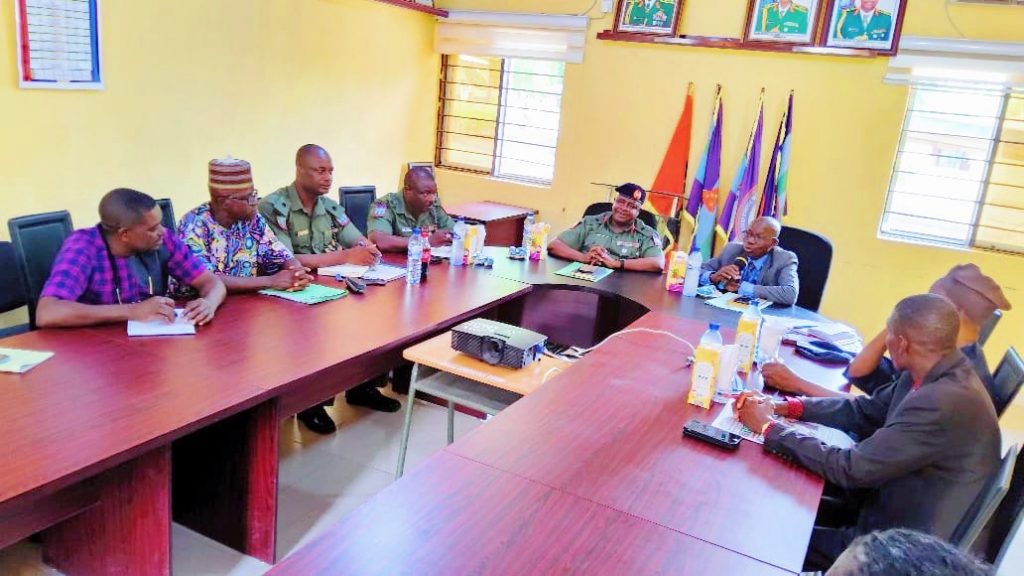 The Provost of Nigerian Army College of Education (NACOE), Sobi Cantonment, Major General Shuaibu Ibrahim has revealed that NACOE would be partnering with Al-Hikmah University very soon. The Provost made this revelation when Al-Hikmah university management paid a courtesy visit to NACOE on Wednesday, 10th May 2023.
Major General Shuaibu Ibrahim pointed out that both institutions would collaborate on military related research and together they can win Tetfund grant as a team. He also emphasized on lecturers exchange programmes between both institutions. He added that both institutions can gain a lot with this partnership because of the wealth of knowledge that is domiciled in both institutions.
The provost noted that he is interested in the synergy of both institutions library because NACOE library would benefit a lot from Al-Hikmah University library that is headed by a man with vast experience in person of Mr. Isiaka Atunde.
According to him, "NACOE would also be offering the following service to Al-Hikmah University; build security consciousness for staff and student, training and retraining of security personnel, raising security awareness among staff and student, noting strategic places in the university for convergence in case of emergencies, security analysis and training the security personnel on proactive measures of security issues".
The Vice Chancellor, Al-Hikmah University, Prof. Noah Yusuf in his remarks noted that the university has Centre for Research, Industrial Linkage and International Cooperation (CRIIC) that is charged with the responsibility of research and that he is certain that if both institutions can pull resources together, they can win Tetfund research grant.
Prof. Yusuf assured the provost of Al-Hikmah University total commitment to this collaboration and prayed that Almighty Allah makes the partnership mutually beneficial to both institutions.