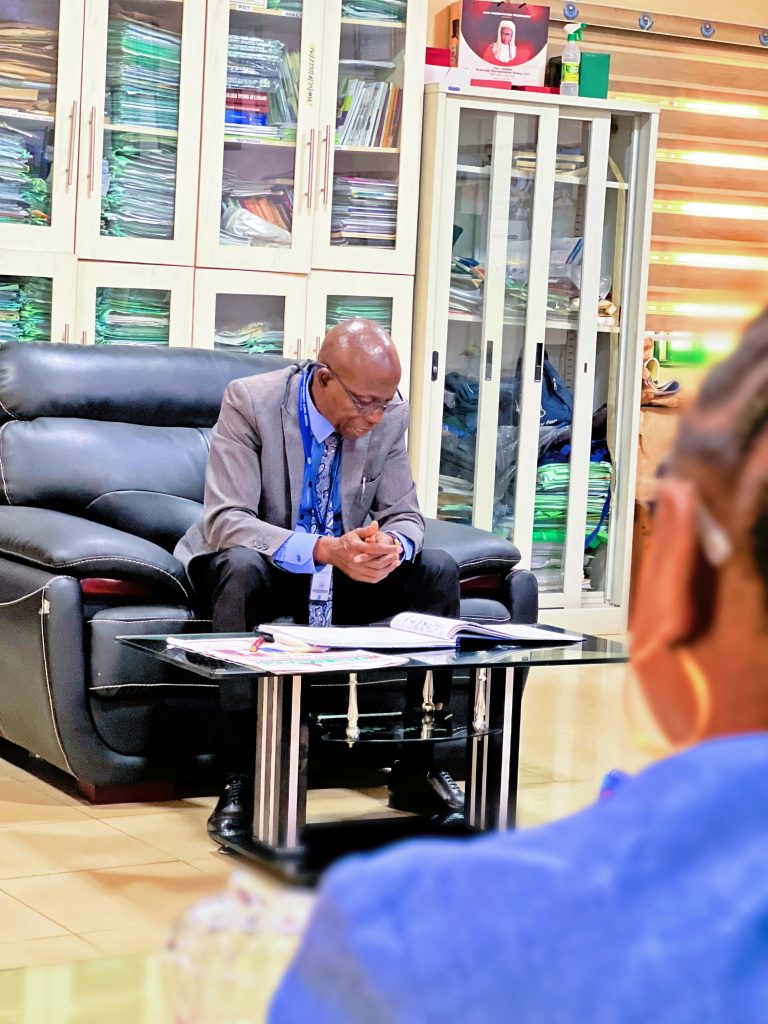 The Kwara State Head of Service on Wednesday, 10th May 2023 paid a courtesy visit to the management of Al-Hikmah University. The team was lead by the Head of Service, Mrs. Susan Modupe Oluwole. Haliru Hayatudeen, Okedare Adeyinka, Oyelowo Abdulganny and Bello Omoluabi were all among the 5 man team.
The Head of Service, Mrs. Susan Modupe Oluwole revealed that their mission is to discuss the alarming rate of drug abuse in Kwara State and how to curb such menace. She added that anywhere a crime is committed, most times illegal drugs must have been abused.
Mrs. Oluwole pointed out that as a mother, she loves dissuading youths from doing hard drugs at any chance she gets which has made her develop a passion for helping addicts stop the use of drugs. She added that it is this passion that made her form a team that sensitise youths on the adverse effect of drug abuse and the money use for this programmes have always been out sourced and not from the government.
According to her "I would love it if Al-Hikmah can partner with us and help sensitise the youths on the damage drug abuse cause within and outside the body system though such sensitization might not be as big as when the government handles it but I am sure the little we do would have a ripple effect on curbing drugs in Kwara State".
The Vice Chancellor, Prof. Noah Yusuf, in his address noted that most institution would see this partnership as an opportunity especially as it relates to curbing drug abuse. This is because most students in the institution are youths that can be influenced to try illegal and unprescribed drugs.
Prof. Yusuf pointed out that Al-Hikmah University is a faith-based university where we award degrees in learning, character and morality and as such our students have always been sensitise on the adverse effect of drug abuse. He added that the University has always taken a pro-active measure on drugs abuse as prospective students are subjected to mandatory drug test before they are issued admission and if the test is positive, such student won't be offered admission.
In his words, "the sensitisation should not be limited to tertiary institutions alone, it should also be taken to secondary schools in Ilorin and its environs because if most youths know the implication of drug abuse, they won't go near it".
The Deputy Vice Chancellor, Prof. Ganiyu Olalekan Akashoro in his address emphasized that Al-Hikmah University is in collaboration with the National Drugs and Law Enforcement Agency (NDLEA) and the agency carries out period sensitisation for the students.