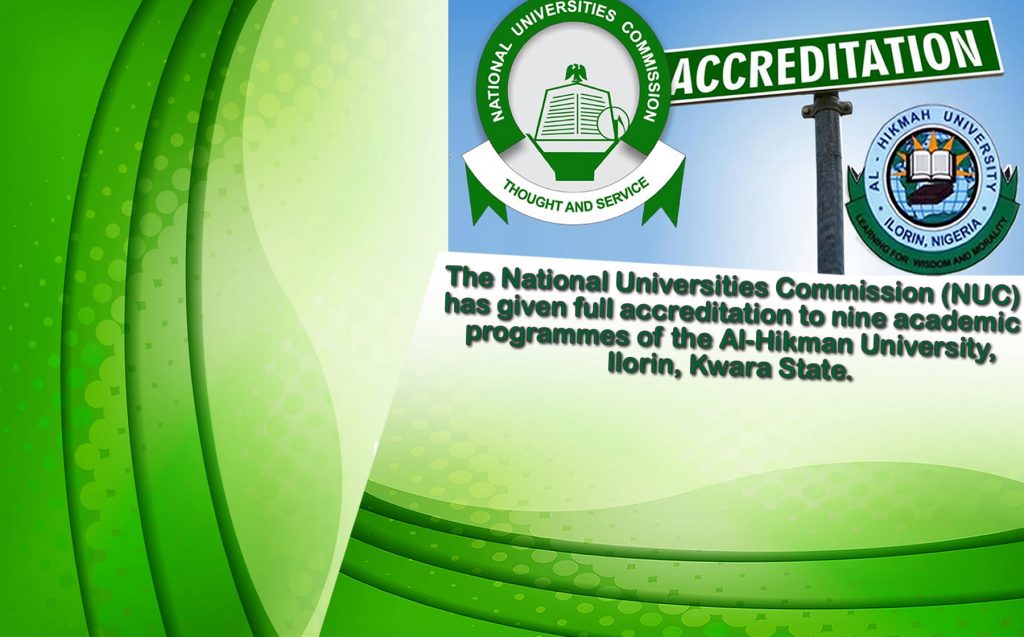 The Vice-Chancellor, Prof Noah Yusuf, announced this at a news conference on Friday in Ilorin.
The Vice-Chancellor said the university had in 2020, secured accreditation for 22 of its academic programmes and 11 others in 2021.
The courses presented for NUC accreditation in November/December 2022 are English, Agriculture, Human Anatomy, Computer Science, Information Systems, Physics Education, Law, Biology and Geology.
He said, with latest outing in NUC accreditation, Al-Hikmah University has virtually all its academic programmes with 'Full Accreditation' status.
"The outstanding ones are the new programmes, which are yet to mature for accreditation.
"For most of our undergraduate programmes, the full accreditation status is valid for another five years (2025 and 2027).
"Al-Hikmah University currently assumes the status of a university where parents and wards can have full assurance and guarantee that any academic programmes of choice have been fully accredited.