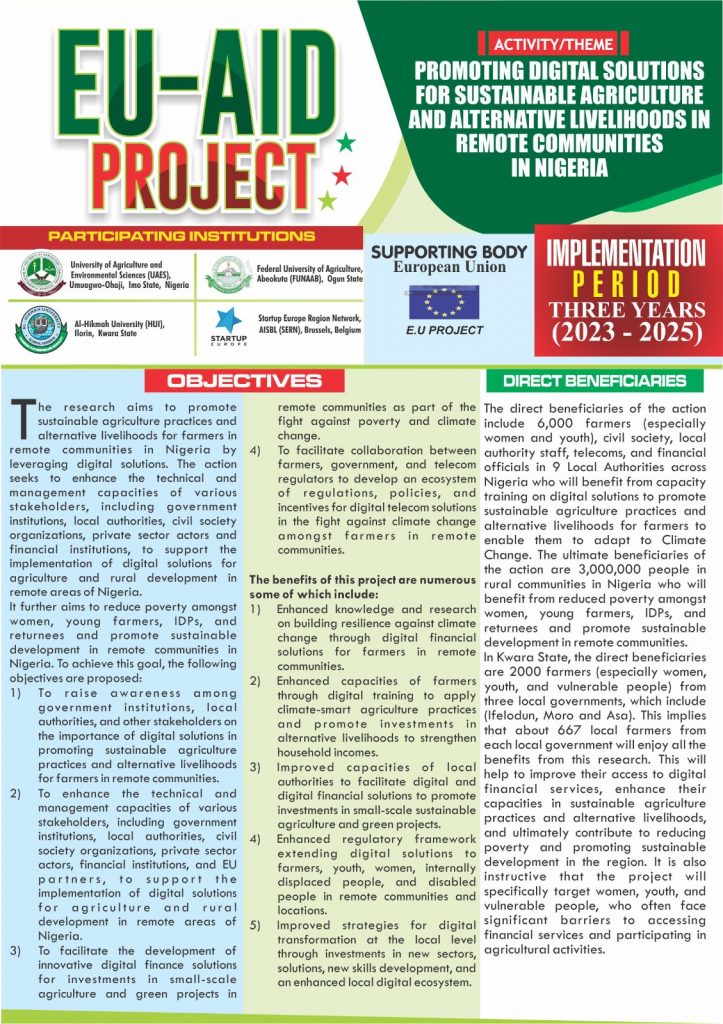 Al-Hikmah University, in consortium with other two Universities and an international organization, has won a grant of EUR 822,916.97 for the implementation of a project: " Promoting digital financial solutions for farmers in remote communities to adapt to climate change."
The implementation of the action, which commenced in February, 2023, shall be undertaken within a period of 36 months. The grant is part of the external actions of the European Union represented by the European Commission.
The University team, comprising of the Vice-Chancellor, Registrar, Bursar, Ag. Director (ICT), Project Manager (Agriculture expert) and Book Keeper (Accountant), have commenced training sessions facilitated by the European Commission.
With this grant, Al-Hikmah University has, once again, demonstrated that it is a University to beat with respect to academic excellence and international outreach.
Congratulations to Al-Hikmah University EU-AID Team and the entire University community.