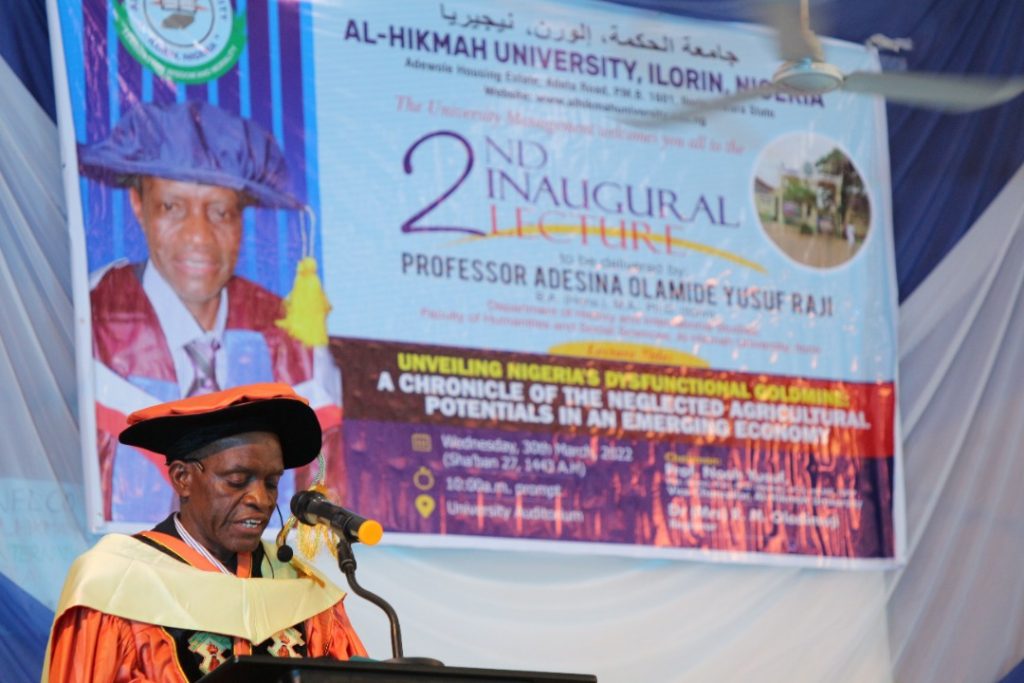 Al-Hikmah University, Ilorin holds her 2nd Inaugural lecture today, Wednesday, 30th March 2022. The lecture, titled "Unveiling Nigeria's Dysfunctional Goldmine: A Chronicle of the Neglected Agricultural Potentials in an Emerging Economy" was delivered by Prof. Adesina Olamide Yusuf Raji from the Department of History and International Studies, Faculty of Humanities and Social Sciences of the University.
The lecturer, who is a Professor of Economic History, did justice to the issue of the potential of agriculture to accelerate economic development in Nigeria.
The University held its maiden Inaugural lecture titled "Roving Preachers of the Message: Deconstructing Da'wah Across Border" by Prof. L. F. Oladimeji, Professor of Islamic Studies, on 7th January 2022.
The lecture was attended by the Founder, Chief (Dr) Abdulraheem Oladimeji OFR, management, senate, staff and students of Al-Hikmah University, relatives and friends of the Lecturer, as well as important guests and well-wishers of the University.
LINK TO SLIDES: Download