BLISS ROBOT EDUCATIONAL HUB (BREDHUB) exhibited her Robotics and Artificial Intelligence technology to the management, staff and students of Al-Hikmah University on Wednesday, 20th September, 2023.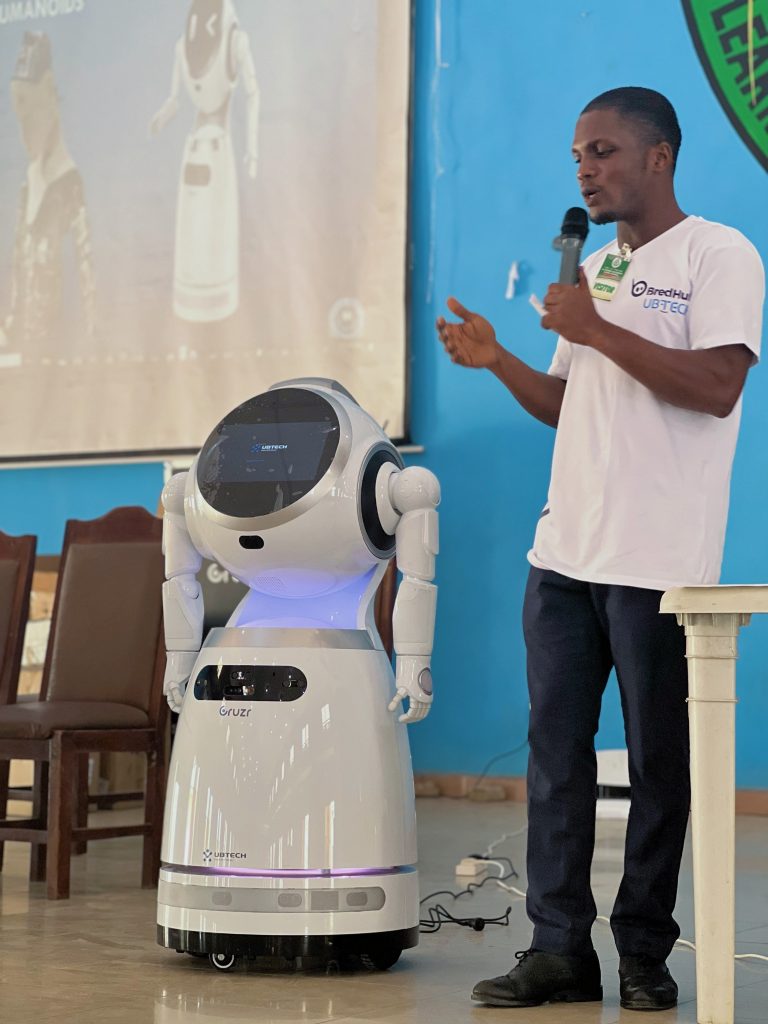 According to the lead trainer, Mr. Kehinde Bada, Robbotics is a modern means of problem solving, to make work environments more efficient and effective through artificial intelligence.
He further admonished staff and students of Al-Hikmah University to embrace computer coding and programming languages like Python and C++.
Both staff and students of Al-Hikmah University had an incredible day at the Bliss Robot Educational Hub training and exhibition. From building robots to learning about Artificial Intelligence, the enthusiatic audience had a good feal into the world of robotics.
The training team later had an extensive discussions with the University management on domestication of Robotics and Artificial Intelligence training in Al-Hikmah University for he benefits of students and other interested individuals outside the campus.